If we refer to popular games that have evolved, ping pong is one of them. But why not see a little beyond how the game has developed as such as gaming tables of this type have done.
If we mention the different types of gaming tables existing we can mention that the wide variety ranges from indoor tables as well as outdoor tables to folding tables. All of these are structured according to the specifications of their manufacturers.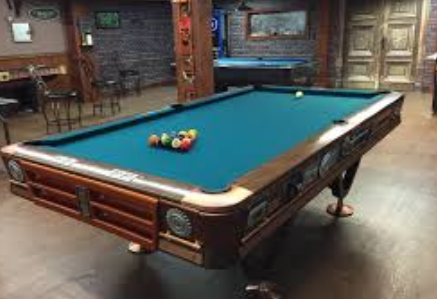 If we talk about gaming tables for interiors, the Venture Winston Ping pong table for indoor conferences is one of the most innovative, it is a beauty made table, and this imposing sample is built of solid materials, with a spectacular finish.
Made entirely of wood, this ping pong table can be used by young people from 14 years onwards; it is made for use in spaces inside the home. It is not foldable; it includes both paddles and game balls and it falls into the category of handmade furniture.
If we now refer to the outdoor gaming tables, we have the JANUS et Cie, it is a resistant structure of stainless steel with transparent rubber protectors. This includes both paddles and balls. Its resistant metal structure allows it to be preserved in outdoor areas without deteriorating.
And as for the folding ones, we have the RS Barcelona ping pong table, which has characteristics of a novel table for people from 13 years of age, it is folding, with the manufacturers' specification of being made of a synthetic laminate material, to play maximum 4 people which includes tennis balls and paddles.
The RS Barcelona ping pong table began with a trial error experiment on the part of its manufacturer, and it was undoubtedly thanks to this that little by little this product began to take the perfect form that is presented today and we acquired a novel product and quality.